Gary Senior wins our first Duck Chess Championship!
By Mark Hutchinson
Saturday 29 July, 2023
Lovers of ducks and lovers of chess will be pleased to hear that Hendon Chess Club made history with its first ever Duck Chess Championship on Thursday. The event went swimmingly.
Despite (or, perhaps, I like to think, because of) the fact that the majority of volunteers had not played duck chess before – and the fact that a couple of players showed a little initial reticence about joining in – a great time was had by all.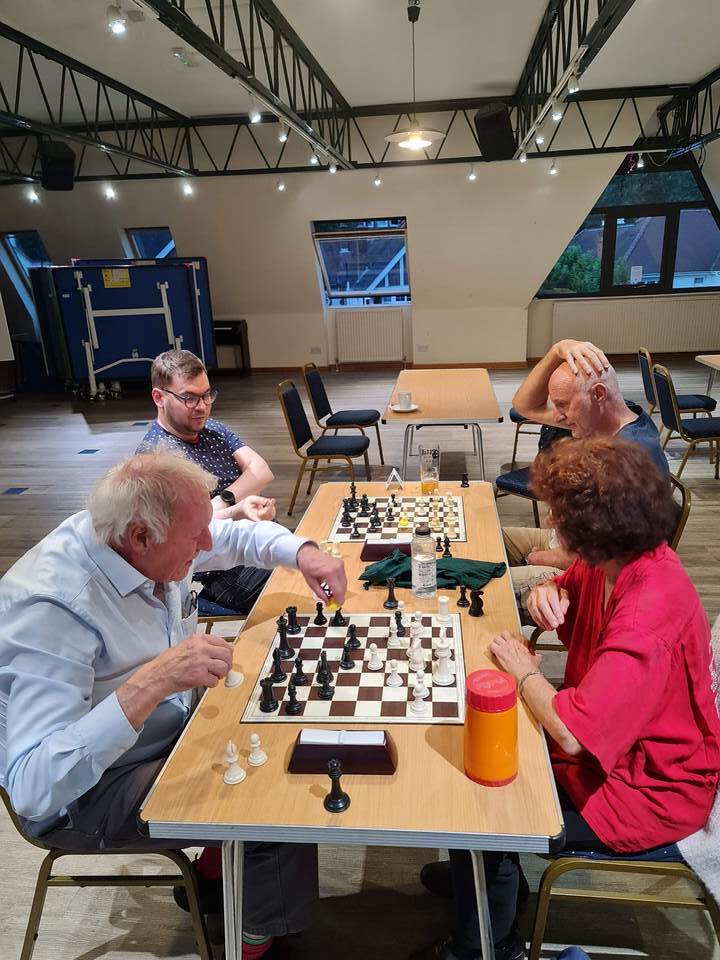 The championship was a four-round Swiss tournament. My attempt to introduce the novel time limit of 5 minutes plus a 10 second increment was thwarted by my inability to work out how to set the clocks (the instructions being written in a 4 point typeface didn't help me), so we settled for 10 minute games. This time limit worked well and allowed for breaks between rounds for chatting about games and procuring refreshments.
Long time members of the club will not be surprised to hear that Gary Senior ended up top of the pecking order, sweeping the field with a perfect score of 4/4, and carried off the elegant winner's trophy to adorn his proverbial mantlepiece.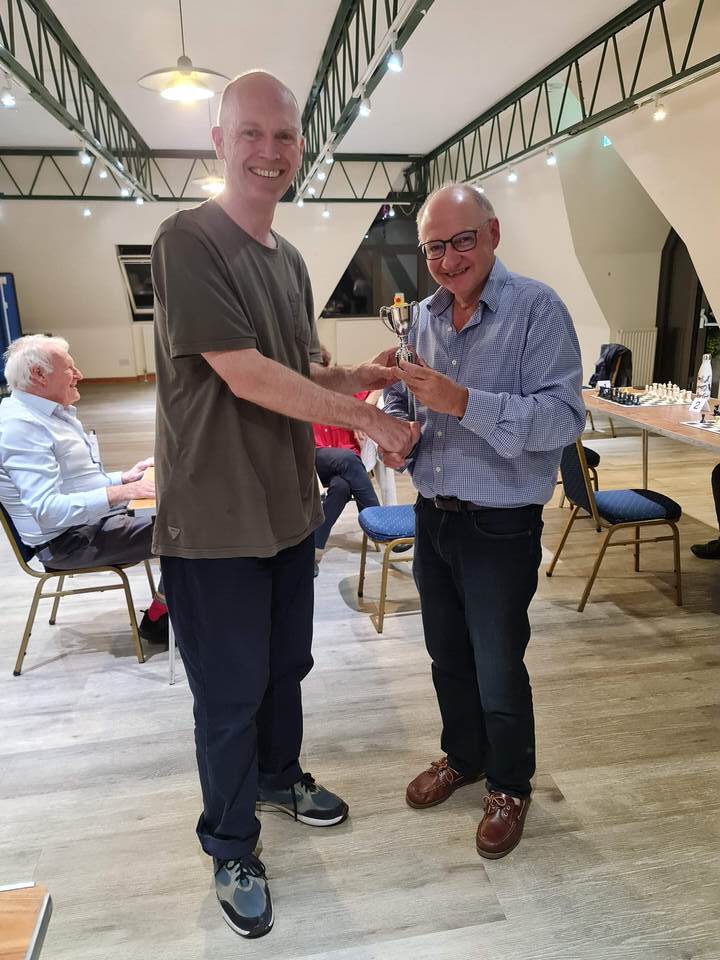 Tied in second place were Alex Funk and Andrew Medworth with 3/4. Showing admirable enthusiasm for the competition, Alex was disappointed he did not get to play Andrew directly, so I shall ensure that this happens next time!
All players got to take home a souvenir duck to add to their own chess sets. There is also, now, a ready supply of suitable ducks in the cupboard, so if anyone wishes to try out duck chess (or get in some early practice for next year's championship) they will be able to do so on social chess evenings. Talking of next year's competition, I have promised Andrew I will present it in a duck-suit if we get over 20 entries!
Thanks to everyone who took part in the spirit in which this event was intended and made it so enjoyable.