IM Lorin D'Costa treats us to a super simul!
Friday 6 May, 2022
International Master (and long-time friend of the club) Lorin D'Costa gave a simultaneous display over 12 boards at the Cumberland Club last night!
It was a very enjoyable evening, with players of all ages taking on Lorin to raise money for his non-profit She Plays to Win, which aims to popularise chess among girls and young women.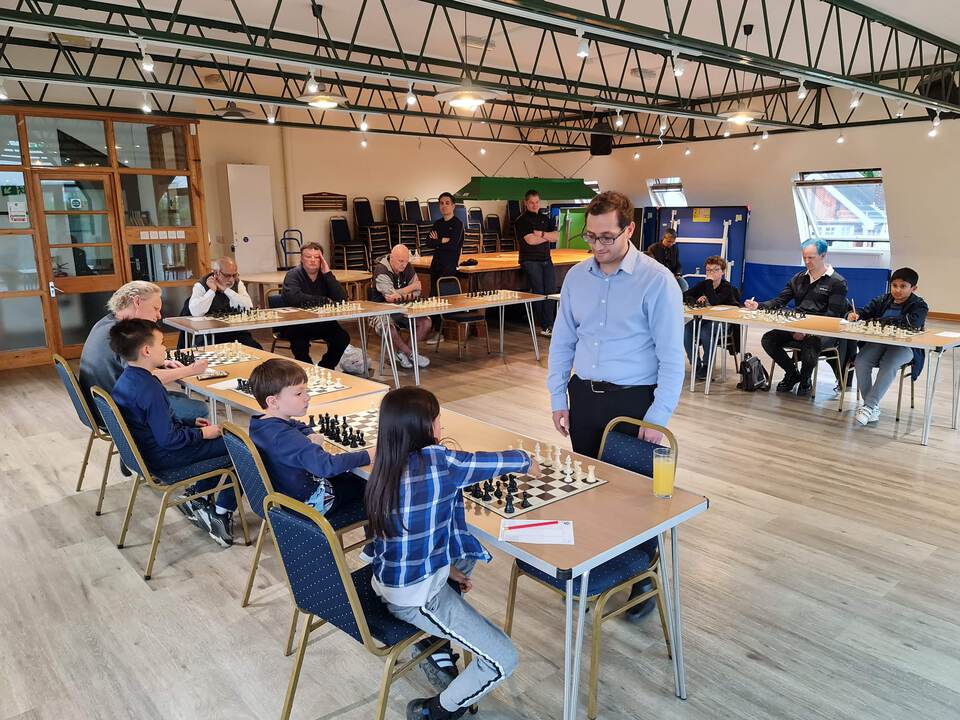 For those of you who don't know Lorin, he is really wonderful at this, exchanging friendly chat with each player, competing very strongly of course, and discussing the key moments of the games afterwards. Several players told us afterwards how much they enjoyed it - even though Lorin wiped out the field, winning all 12 games!
In total we raised £240 for SPTW, so it was very worthwhile evening all round.
If anyone has the opportunity to book Lorin for a similar event, I would highly recommend it! He can be contacted through the SPTW website. Speaking for myself, I hadn't played in a simul for many years, and I'd forgotten how much fun it was. We shall have to do one again soon!
Many thanks to Lorin for taking the time to do this event; thanks also to everyone who participated! We look forward to seeing you at the club again in future.