Jaguars and Ocelots kick off the season
Saturday 29 September, 2018
The Jaguars (our 3rd team) and Ocelots (our 4th team) kicked off the season on Thursday evening, facing each other in Division 2.
New 4th team captain Andrew Medworth writes:
"Last night the Hendon 3rd and 4th teams got the Middlesex League season underway, with Hendon 3 winning the match 5-3.
The games went pretty much exactly according to grade, with the Hendon 4 wins provided by Julian and Edward on boards 2 and 3, but Hendon 3 scoring heavily on the lower boards.
Many thanks to everyone who played and helped clear up afterwards, and special thanks to Chris Rogal [the new 3rd team captain] for coming early to open up the venue and get everyone started!
Since this was a Hendon vs Hendon match, the exact division of players between teams wasn't too important: I expect many people who played for Hendon 3 last night will play for Hendon 4 later in the season. The key was to establish the squad and get things off to a good start, and we certainly did that!
Hendon 4's next match will be on Tuesday 16th October, at home against Albany 1. I will send out a call for players nearer the time."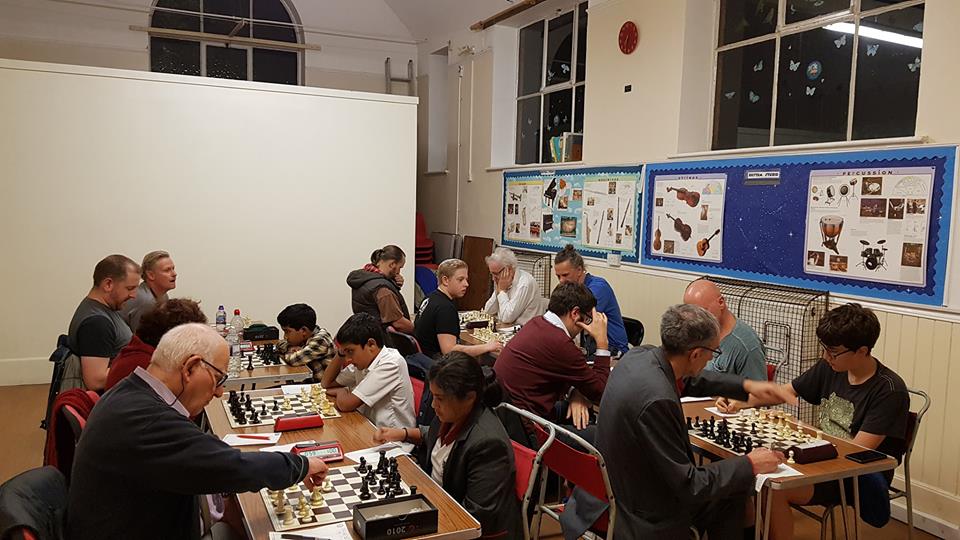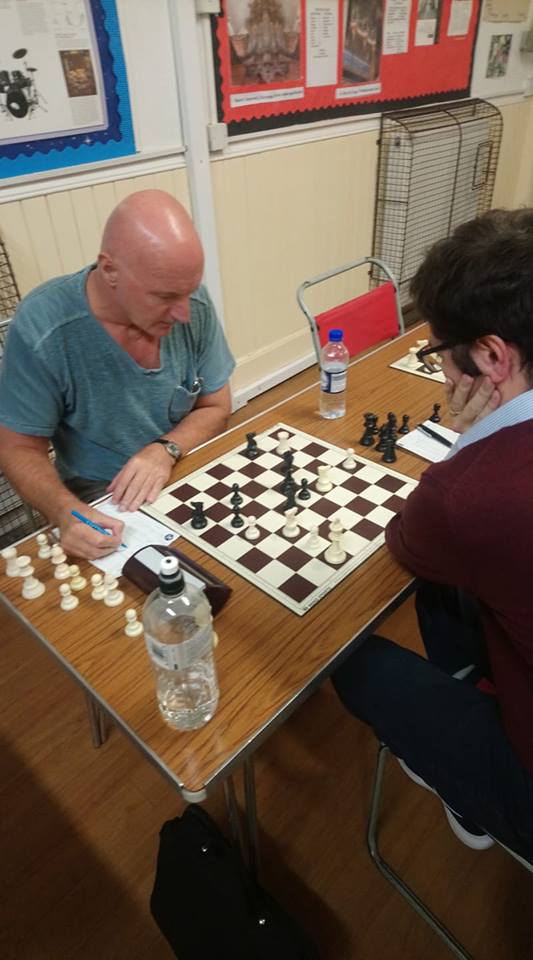 | | | | | | |
| --- | --- | --- | --- | --- | --- |
| 1 | Levy, David NL | 182 | ½ - ½ | Mures, Cristian | 193 |
| 2 | Hudson, Julian | 176 | 1 - 0 | Vecht, Gideon | 160 |
| 3 | Stembridge, Ed | 159 | 1 - 0 | Rogal, Chris S | 153 |
| 4 | Kent, Anthony R | 151 | 0 - 1 | Levene, Oren | 151 |
| 5 | Selvarattinam, Gengadharan | 142 | ½ - ½ | Sartenaer, Jean-Claude | 149 |
| 6 | Vaidya, Raghav | 123 | 0 - 1 | Murphy, Nick | 137 |
| 7 | Karpe, Dev | 88 | 0 - 1 | Ainscow, Faye | 107 |
| 8 | Karpe, Reya | 74 | 0 - 1 | Lewis, David | 0 |
| | | | 3 - 5 | | |