Lions see off Tigers in return match
Thursday 25 October, 2018
The Tigers v Lions return match was again very hard-fought, with many of the games going into the last half-hour, and the Lions eventually coming out on the right side of a 7-1 scoreline.
Many thanks to everyone who took part, and special mention to Ilya & David A. for good draws against top-quality opposition!
With the 1st Division internal matches now over, we can turn our attention to matches against other clubs, starting with a home match for the Tigers against Athenaeum next Tuesday.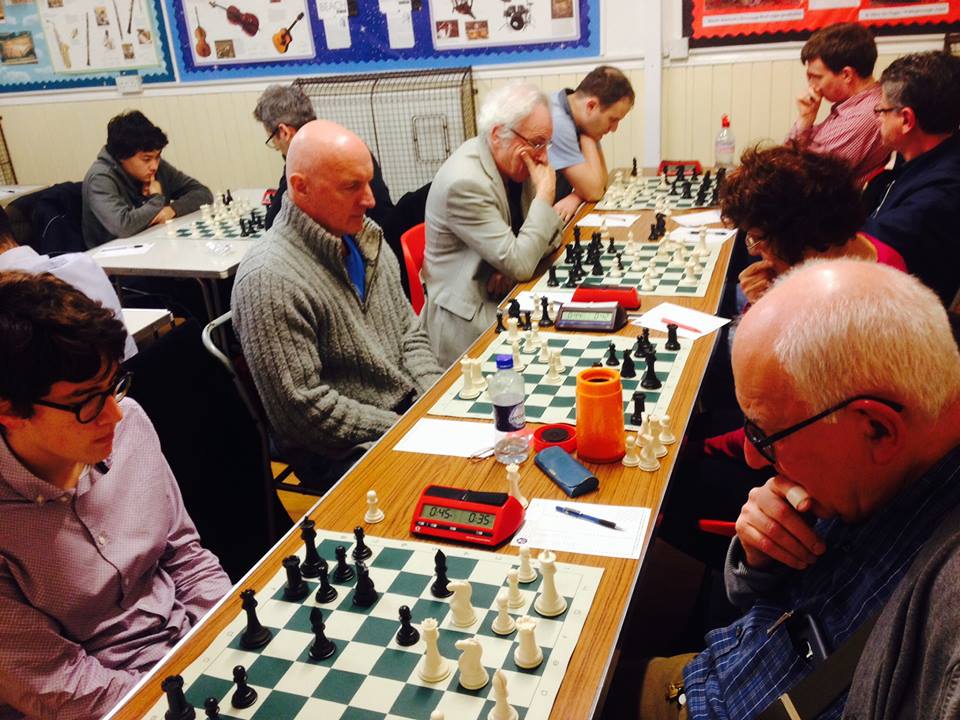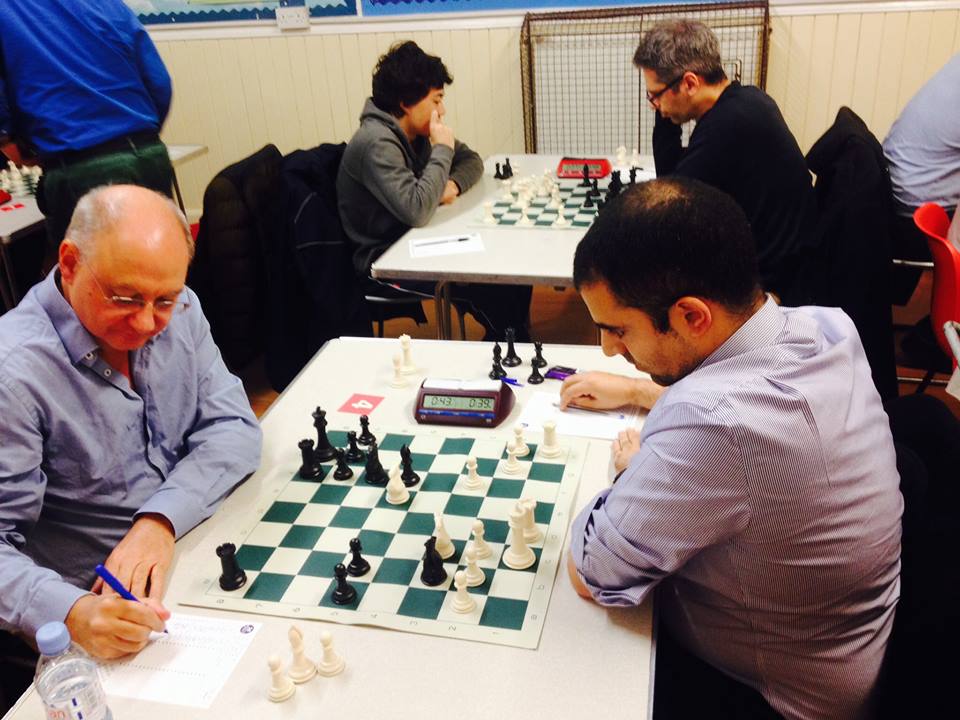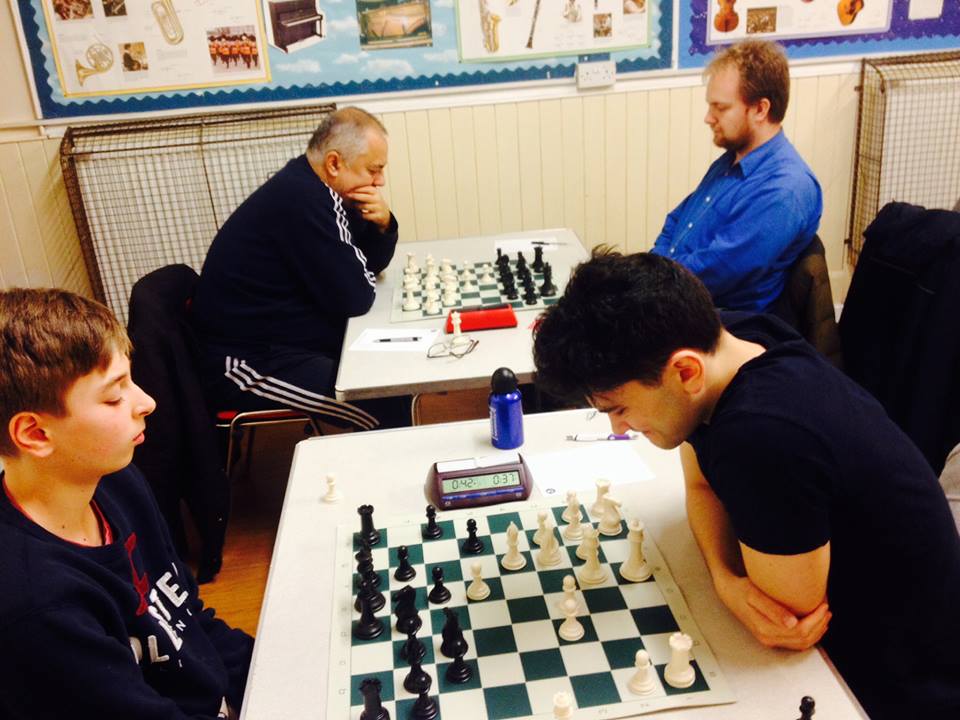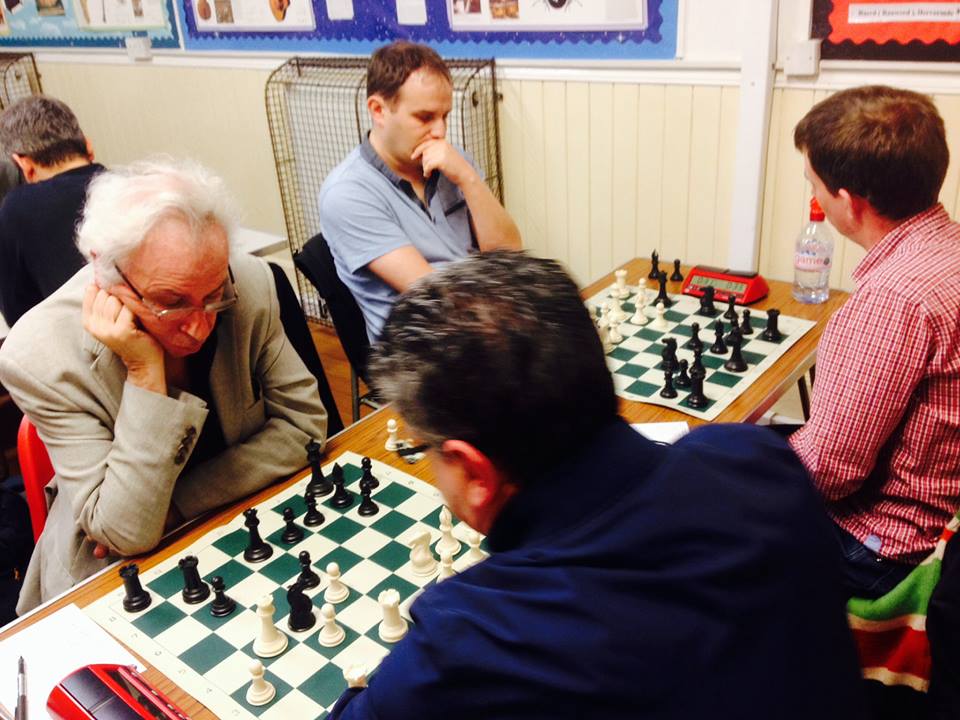 | | | | | | |
| --- | --- | --- | --- | --- | --- |
| 1 | Iyengar, Ilya | 187 | ½ - ½ | Meszaros, Gyula | 219 |
| 2 | Cavendish, Joshua Z | 173 | 0 - 1 | Brozel, Sacha | 209 |
| 3 | Rubeck, Jonathan | 168 | 0 - 1 | Rocco, Federico | 202 |
| 4 | Amior, David | 160 | ½ - ½ | Senior, Gary | 197 |
| 5 | Medworth, Andrew | 146 | 0 - 1 | Eden, Tomer | 194 |
| 6 | Pepe, Salvatore | 141 | 0 - 1 | Levy, David NL | 182 |
| 7 | Ainscow, Faye | 107 | 0 - 1 | Rogal, Chris S | 153 |
| 8 | Lewis, David | 0 | 0 - 1 | Levene, Oren | 151 |
| | | | 1 - 7 | | |